Why is wine serving temperature important to get right? Over the ages, wine connoisseurs have discovered that different kinds of wine are better enjoyed at different temperatures. Just like with any other food fare, this makes complete sense. For example, you wouldn't want to eat a cold hamburger or drink a hot beer, and the same principal holds true here as well. In fact, the temperature of the wine can have just as much effect on the taste as almost anything else, sometimes in a remarkable way.
Even though you'll sometimes hear differing opinions on the subject, there are still some great rules of thumb when it comes to serving temperature for your favorite wine. In almost every case, you also don't need to use your regular refrigerator to chill your wine unless you need some extra-special chilling. Instead, a wine cellar-cooler can do the trick nicely. And along with this guide, you'll know exactly what temperature to serve your wine at. This will lead to a better and more enjoyable experience for all.
Full Bodied Red Wines – 62-64°F (17-18°C)
Cabernet Sauvignon, Bordeaux, Shiraz
Cabernet Sauvignon
As a full-bodied red, Cabernet Sauvignon should be served at about 62 degrees Fahrenheit. This helps enhance and complement its full body, but there's a bit more to it than just that. While you may hear that serving it at room temperature is the way to go, a slight chill is perfect for this one's acidity.
Medium Bodied Red Wines – 57-61°F (14-16°C)
Burgundy, Sangiovese, Chianti, Zinfandel, Merlot, Pinot Noir
Merlot
The ever well-known Merlot is best served at around 57 degrees Fahrenheit and you can even dabble in a little higher, say around 60 degrees Fahrenheit. This temperature not only compliments that body of this one, but is best for bringing out the deep cherry flavors that make it popular.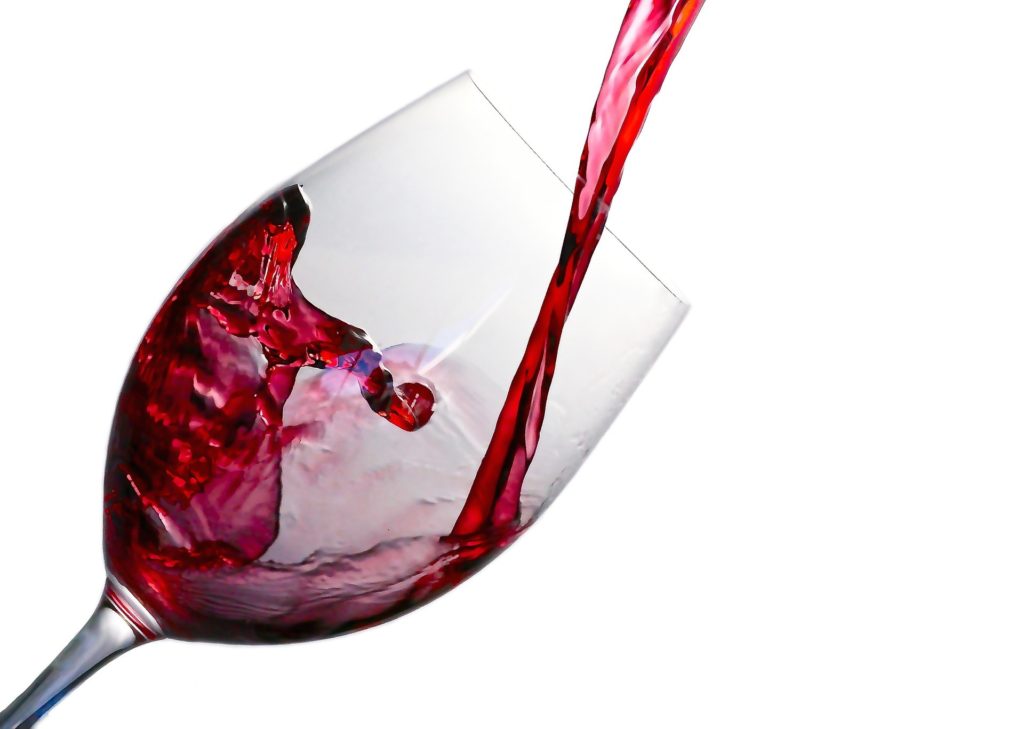 Light Bodied Red Wines – 50-54°F (10-12°C)
Beaujolais, Bardolino
Bardolino
This light, fruity Italian red wine benefits from a slightly cooler temperature than most reds. The acidity becomes more prominent, while the alcohol taste is slightly diminished.
Full Bodied White Wines – 50-54°F (10-12°C)
Oaked Chardonnay, White Burgundy
White Burgundy
With its rich, complex flavor White Burgundy is best served at a warmer temperature than standard white wines. You can go as high as 54 degrees F, putting it at the same temperature range as light bodied reds.
Medium Bodied White Wines – 48-52°F (9-11°C)
Chardonnay, Chablis, Semillon
Chardonnay
For this tasty white wine, a cooler setting is needed. Go for temperatures around 48 to 50 degrees Fahrenheit to capture everything about this bottle. Whether it has an oak-forward taste or more citrus notes, the dryness is well appreciated in this cooler temperature zone.
Full Bodied Dessert Wines – 46-54°F (8-12°C)
Oloroso Sherry, Madeira
Madeira
This is one of those sweet red wines that pairs best with desserts. For a young Madeira, a good serving temperature to aim for is 54 degrees F. In the case of a more mature bottle, the complex flavors could benefit from letting it warm up slightly higher even.
Light Bodied White Wines – 43-46°F (6-8°C)
Riesling, Sauvignon Blanc, Pinot Grigio
Riesling
Like many other dessert-style wines, Riesling should be chilled to about 46 degrees Fahrenheit. This temperature is right for enhancing the flowery notes, but also the higher acidity of the wine. This is also the right temperature area to add that degree of balance between the acidity and the sugar that make this wine famous.
Pinot Grigio
This popular white is also best served around the mid-40 degree Fahrenheit range. Aim for a steady 45 degrees Fahrenheit to really draw out its crispness, but also its clean apple notes that give it its distinct flavor. You'll also find that a better focus on the crispness of Pinot Grigio is present in this temperature range.
Sauvignon Blanc
As a light white wine that also has many citrus notes, Sauvignon Blanc should also be chilled to 45 degrees Fahrenheit. Like with our Pinot Grigio, this temperature is better at drawing out the more citrus aspects of this wine without sacrificing any of the dryness that defines it.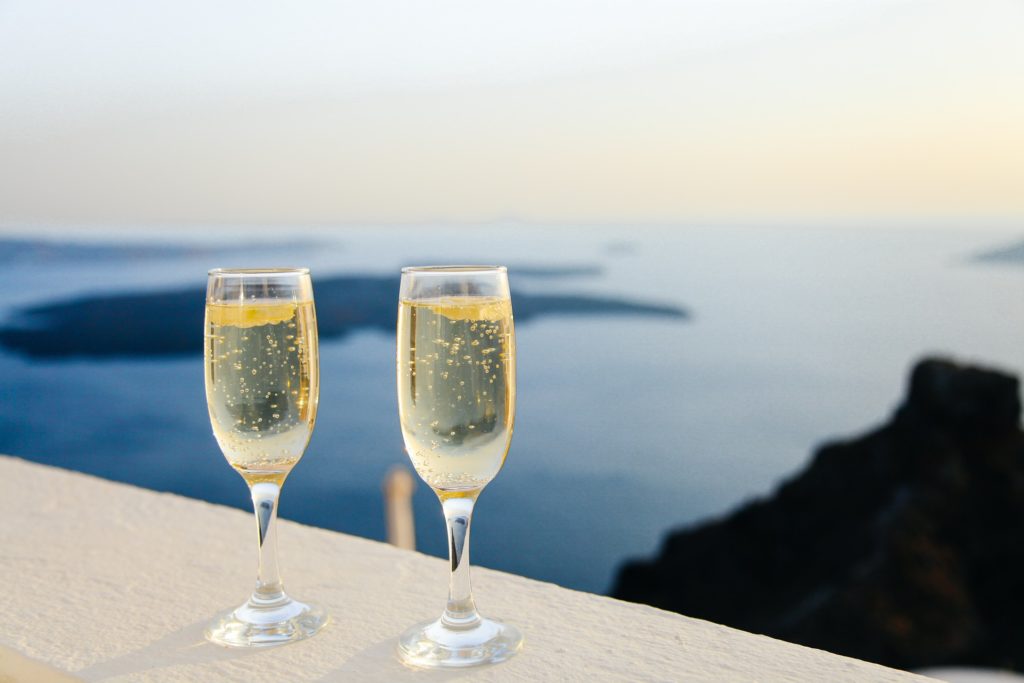 White Sparkling Wines – 43-46°F (6-8°C)
Champagne
This choice is probably the one that gets the most questions. How cold is too cold when it comes to champagne? A nice, chill 43 degrees Fahrenheit is best for really showing off the qualities of the drink in its fullness. Even though there are many varieties of champagne, this lower temperature really highlights the effervescence of any bottle.
Light Bodied Dessert Wines – 43-50°F (6-10°C)
Trockenbeerenauslese, Sauternes
Sauternes
This sweet white wine from the Bordeaux region can best be enjoyed at a serving temperature of 45 degrees F. It should be chilled, but don't serve it directly from the refrigerator. Instead, allow about 15 minutes for it to breathe after uncorking the bottle. This gives the complex flavors time to develop.
The easiest way to serve wine at the proper temperature is to keep it stored in a dedicated wine refrigerator. While you could try popping a bottle in your regular food fridge for 20-60 minutes to try to cool it down, this isn't really the best method. It's always going to be a guessing game as to whether you've cooled your wine down to the right temp. The best wine fridge models, on the other hand, all have digital temperature settings to get the temperature precise.
If you mainly stick to one favorite type of wine, then a single zone wine cooler will be sufficient. But if you'd like to store both red and white wine at their respective serving temperatures, then you should consider a dual zone cooler with individual digitally controlled cooling areas.
As a final note, don't be afraid to step a degree or two outside some of these temperature ranges. While the general rules hold fairly constant, every year and vintage can differ slightly. At the end of the day, trusting your palette is what makes wine drinking one of the best experiences in the world.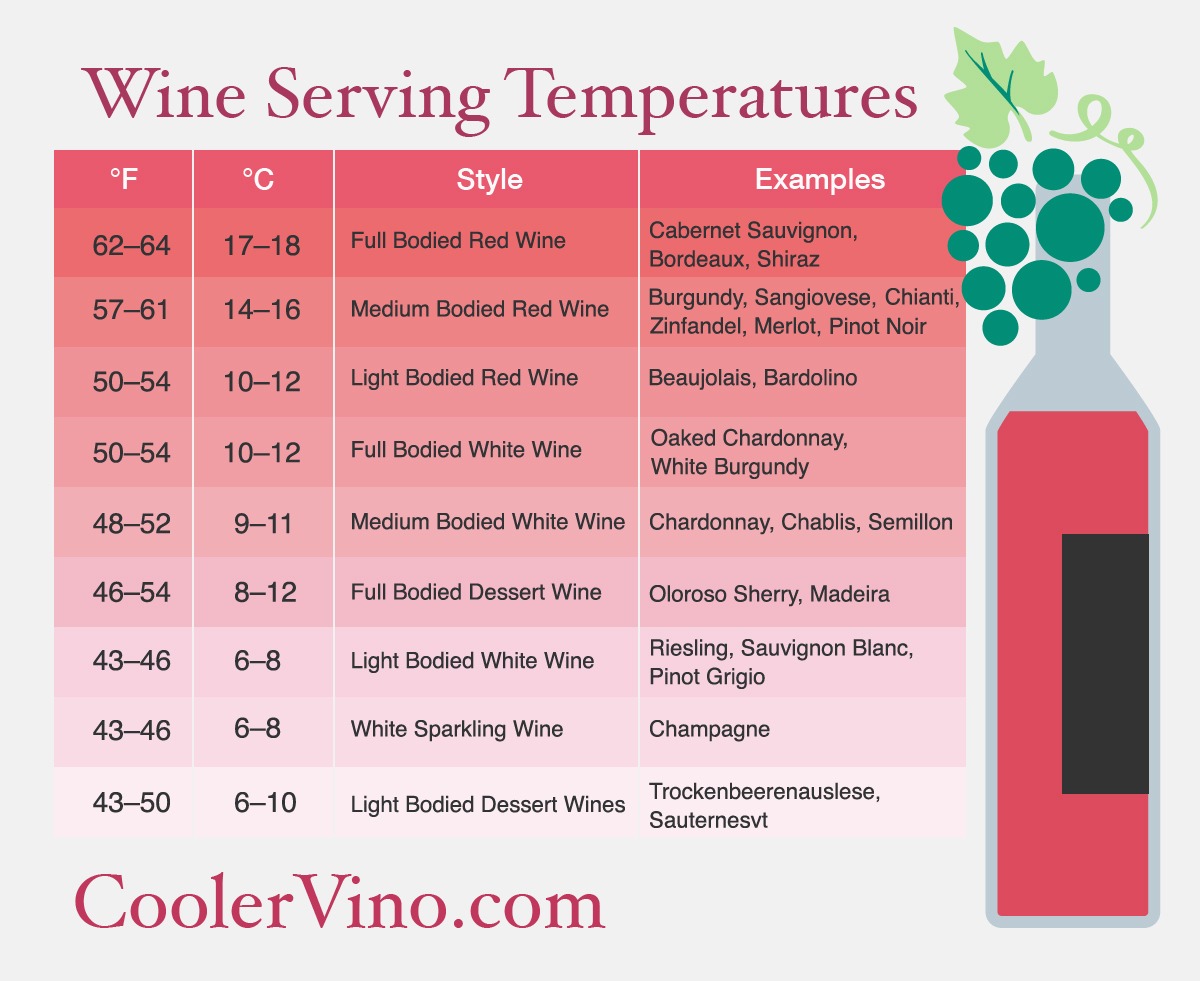 Share this Infographic on your Site