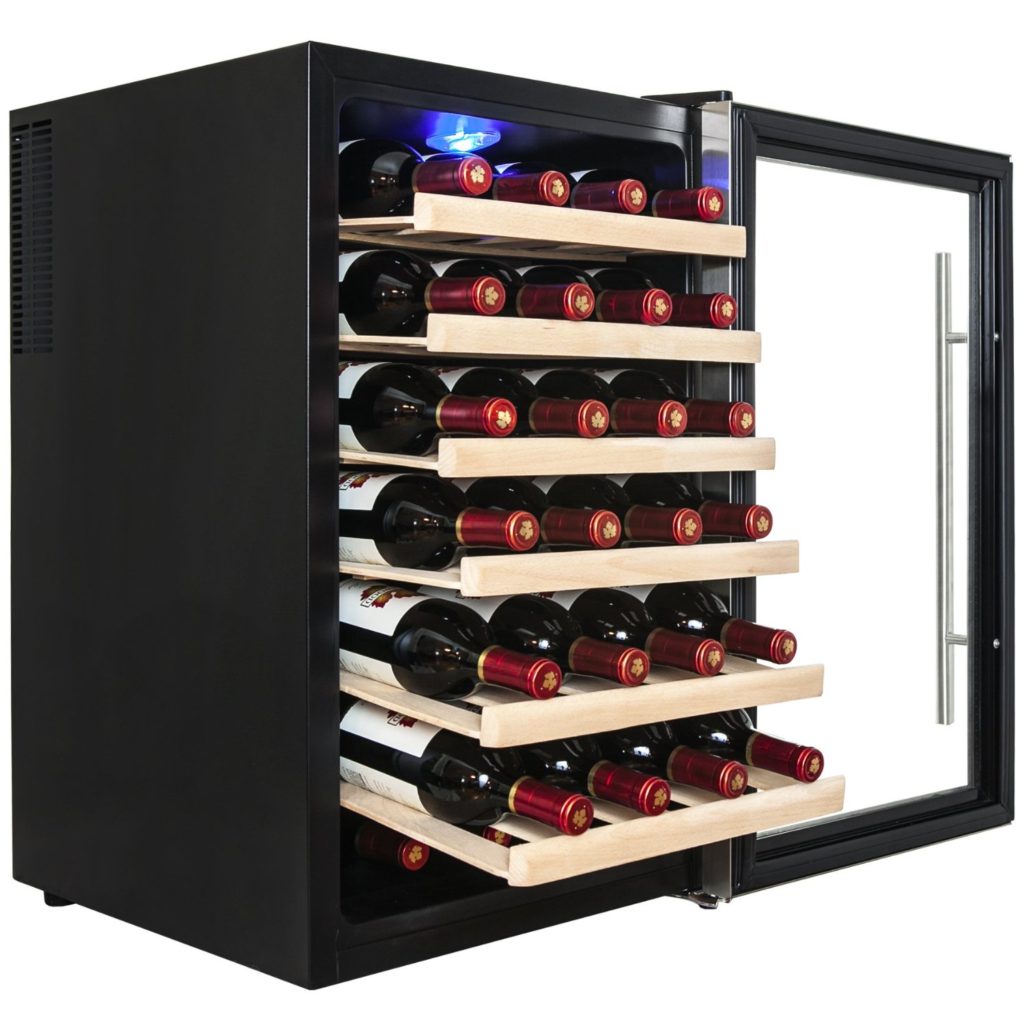 If you are the type of person who looks forward to a glass of wine at the end of a busy day, you know how important it is to keep that bottle at the right temperature. A wine that is too warm or too cold could ruin the entire experience. Subtle notes and fragrances only come out when the wine is stored properly.
A good wine cooler is essential to making sure your wine is always presented the right way. The 28-Bottle Freestanding Thermoelectric Wine Cooler by Firebird is one possible choice for all those who love their wine. This review will go over all the features of this product so you can decide for yourself if it is for you.
Product Details
The developers at Firebird realize the important role temperature plays in a good glass of wine. They have equipped their cooler with an easily accessible touch pad for temperature control. The clear display on the LED screen lets you know that the cooler is always at the correct setting.
The thermoelectric fan cooling system is quiet and able to reduce vibration.
This model is made to accommodate 28 standard sized wine bottles.
There is a sleek black and silver finish that will be able to blend with almost any decor. This is a company that knows exactly what every wine enthusiast needs in their home.
Pros
This fridge is both stylish and compact.
The fan is amazingly quiet.
The temperature settings are clear with the digital screen.
Great value at a reasonable price.
Excellent customer service for anyone who has questions and concerns.
Cons
The location of the fan causes wine on the top shelf to be cooler than those below.
The shelves will need to be adjusted for any non-standard bottle sizes.
The temperature settings do not go below 54 degrees.
The shelves are made from lower quality materials.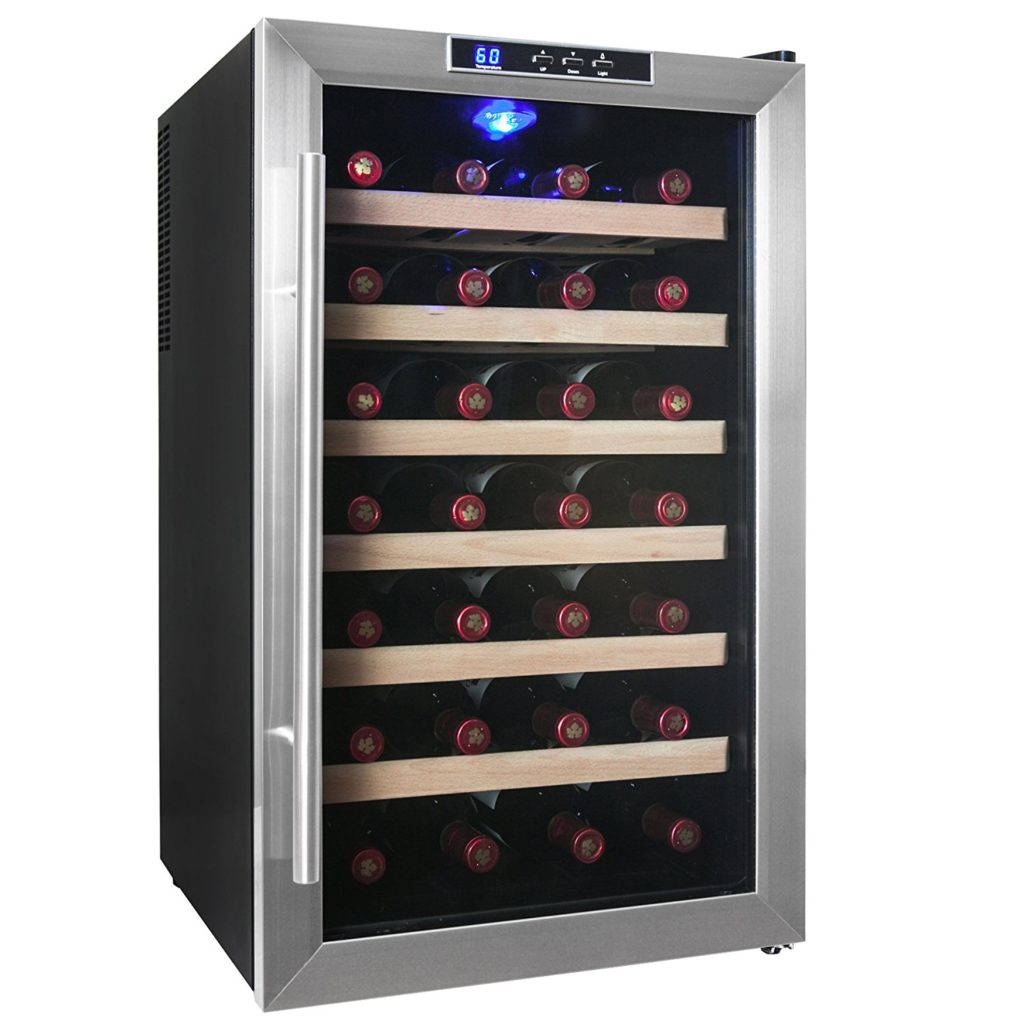 Final Thoughts
Keeping the temperature of your favorite wine will improve the flavor and make the wine taste the way it meant to. The 28-Bottle Freestanding Thermoelectric Wine Cooler by Firebird has many good qualities and some aspects that are slightly problematic.
If you are passionate about your wine and feel the need to purchase a cooler, this model may be just what you need. Keep in mind that there are temperature limits and the cooling is not always distributed evenly. For the price though, this is one of the better coolers you will find.
It is quiet, efficient, and uses quality technology for the screen and settings.
While the needs of many wine lovers will be met with this product, those who are more detail oriented may feel like it falls short of expectations.
All-in-all this is a well-made wine cooler, but may not be for everyone. From all I have seen, this cooler does merit a test run as long as you are okay with a few minor inconveniences.

Review Summary
Reviewed by
Date
Item
FireBird 28-Bottle Freestanding Thermoelectric Wine Cooler
Our Rating