You know that an unopened wine bottle can be stored for years, but what about after you pop the cork? Does wine go bad in the fridge? Or can you just keep it there for a while until you have the urge to drink more?
Let's take a look at the best wine storage practices, and answer whether wine storage in the fridge is actually a good way to go about it.
Don't Let It Remain Open!
Wine coming in contact with too much air is bad news for the wine. Oxidation of the elements of the wine, drastically interfere with the chemical makeup of the wine and as a result, render it discolored, smelly and unfit for consumption. Oxidized wine will turn brown and sharply acidic after sufficient time.
Therefore, always re-cork a wine bottle when putting it in the fridge to finish later.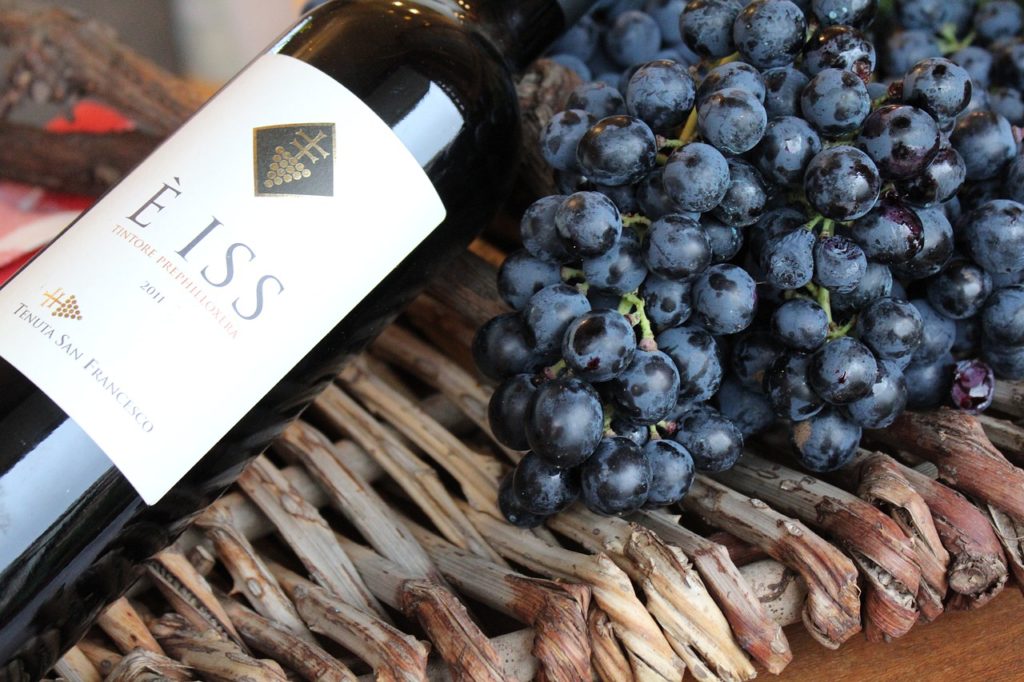 Is Refrigeration the Right Answer?
While refrigeration of opened wine is a nice idea, one has to be really careful in its handling. White wine and sparkling wine, like champagne, is often recommended to be chilled in a fridge. However, red wine can be chilled only after it has been opened. The ideal temperature to store any wine is between 40 to 55 degrees Fahrenheit.
Opened wine once stored in the fridge is prevented from decaying rapidly, thereby successively preserving the taste and flavor of the wine for a few days. For this to work, the wine should be tightly corked in order to prevent more air from entering the bottle.
How Long is OK to Keep Wine in the Fridge?
So once placed in the fridge, how long can it be stored before the wine is unfit for consumption?
The answer depends on the type, but a good rule of thumb is three days. Once a bottle of wine has been opened, it is imperative that you consume it within the next three days.
It's true that there are special inserts available that once fixed into the stopper, remove the air from the bottle to a large extent. These are great for making sure wine doesn't go bad quickly during the first few days after opening, but it can't return your wine to an un-corked condition, because oxygen has already been mixed in when you first popped the cork.
Therefore, it is just best for you and the wine that you use it up within a couple of days at the most. This way, you will be able to make the best of the freshness of the wine, without which, all flavor is lost to oxidation.
Bottom Line
The three day limit is the rule to live by for storing and consuming wine from the fridge. Moreover, opened wine should be safeguarded from light, strong smells and unnecessary movement, just like unopened wine is.