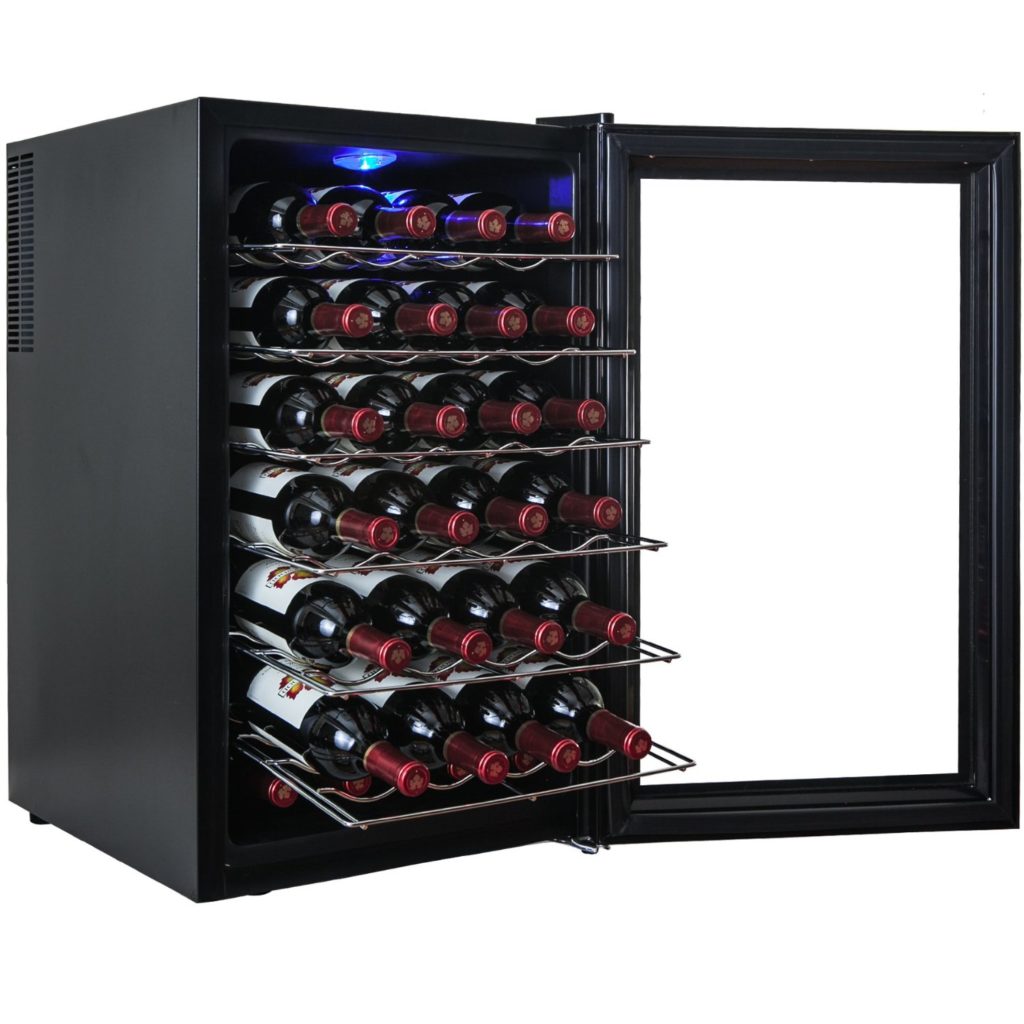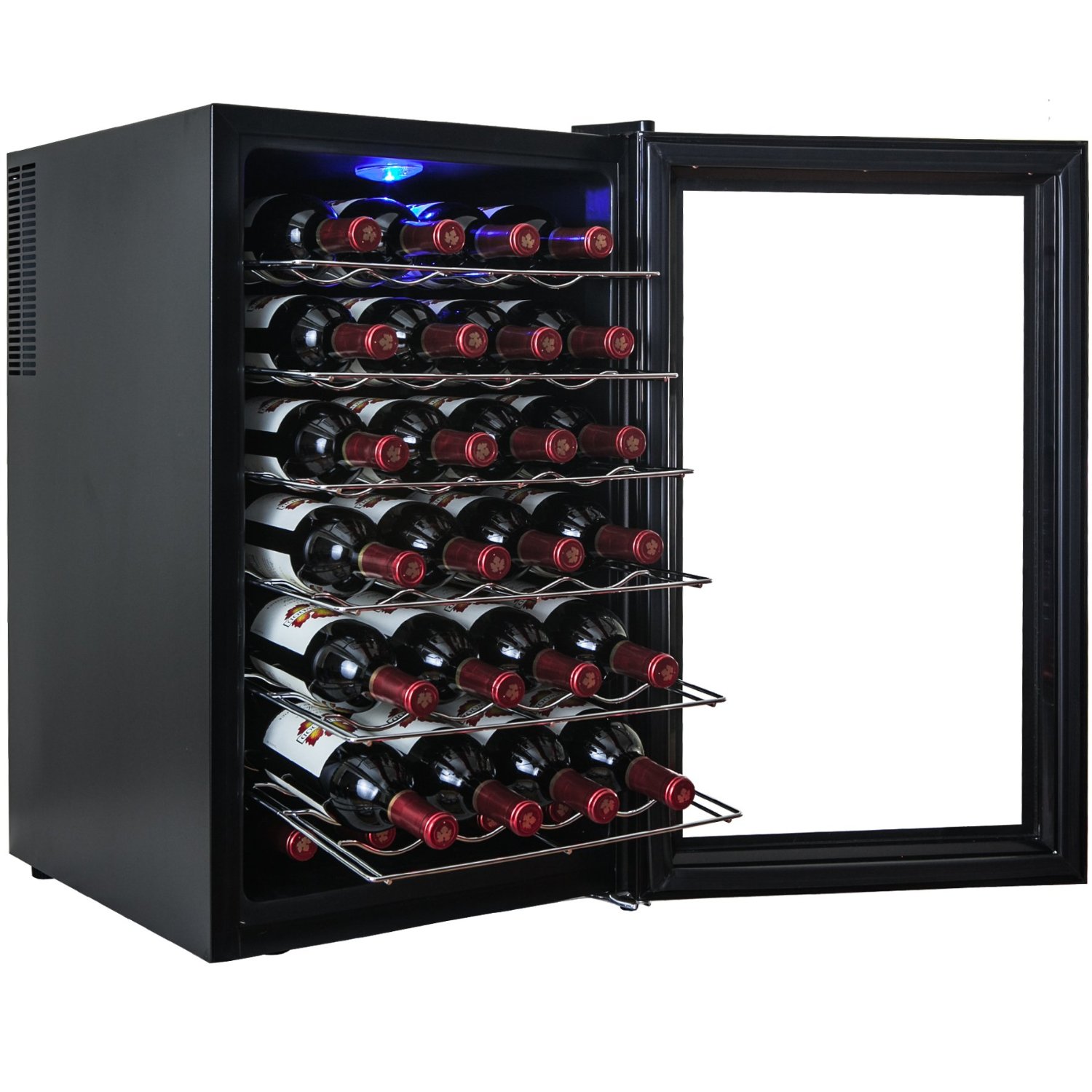 Wine cellar fridges are awesome to have if you want to keep your bottles at drinking temperature. They're also nice to have if you simply want an efficient way to prolong the life of your wine without dedicating an entire room to becoming an actual cellar. If you're looking to store and cool more than 20 bottles of wine at once, one product to consider is the AKDY 28-Bottle Single-Zone Freestanding Wine Cooler.
This model is a really great value. And I dare say it might be the best wine fridge available for under $200. Here's more info to tell you why:
Details
One of the stand-out features of this AKDY wine cooler is that it holds 28 bottles of wine, which is significantly more than some other wine cooler models I've reviewed at this price point. Its wire racks are stable, securely hold the wine, and slide in and out easily. The machine uses a thermoelectric cooling system that's fairly quiet the majority of the time, and it also rarely vibrates.
The design of this cellar fridge is energy efficient, and it also has a neat touchpad that controls the temperature inside. An LED display clearly shows what temperature the cooler is set to, and you can move the temperature up or down with the touch of a button.
Another nice thing about the AKDY 28 Bottle cooler is how nice it looks. The profile is attractive and the black color ensures it can easily sit on display anywhere in your home and look great. This model is also a good pick if you don't want a wine fridge that takes up tons of space, as it's just 20 inches by 16.9 inches horizontally and 28.6 inches in height.
Pros
Wine enthusiasts will appreciate the excellent features of this cooler:
It's very sleek looking and will fit well into most decor.
The wine cellar really does get down to 54 degrees and will stay cool.
The touch screen controls are super easy and convenient to use.
If you have a lot of wine bottles, this can be your one place to store them all. Of course, if you keep more than 28 bottles on hand you'll need to either buy two coolers or find an alternative storage solution for your other bottles.
Cons
There are some concerns about this wine fridge, but few are total deal breakers:
If you want to store a lot of sparkling or white wine and you prefer to drink it around 46 degrees Fahrenheit or so, this may not be the best cooler to get. At best, it cools down to 54 degrees F. If you aren't willing to chill sparkling and white wines in the fridge before serving, this isn't the cooler for you.
Sometimes this model will make a noticeable humming noise, but it usually only happens when the weather is hotter and it has to work harder to cool the bottles.
The 28 bottle capacity will work well for casual wine drinkers and those who keep 28 bottles or less on hand, but those who have expansive wine collections will need more space.
Summary
For a convenient, easy to use, and space saving way to store your wine, the AKDY 28-Bottle Single Zone Cooler is a great choice. It's attractive, works well, and its sub-$200 price point is a bargain. To store more than 20 bottles without spending a bundle, this wine fridge is well worth a look.


Review Summary
Reviewed by
Date
Item
AKDY 28-Bottle Single-Zone Freestanding Wine Cooler
Our Rating